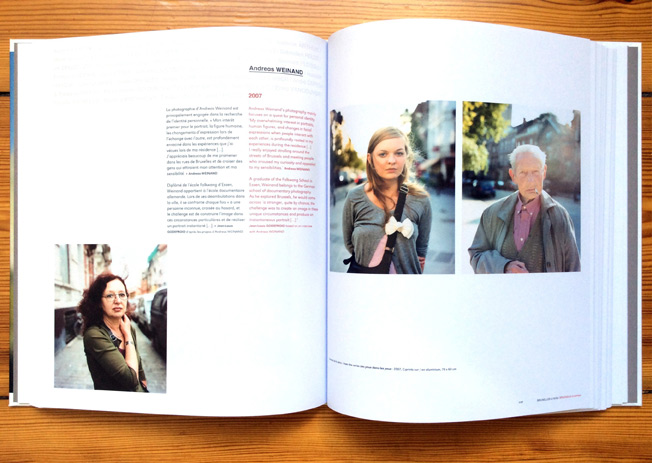 [...] Continuing the tradition of social documentary through the specific genre of street portraiture,

Andreas Weinand
has created portraits of passers-by, asking them to stop for a while and pose.
This momentary pause leaves an impression on the image, and literally places the city dwellers
in the centre of the image's space and right at the heart of the urban environment. The intensity of
their photographic presence is related to the fact that their expressions reflect the photographer's
own expression -- and by extension that of the spectator.


Georg Simmel
highlighted this curious phenomenon of the establishment of a form of relational
reciprocity through a mutual glance: 'When people look at each other eye to eye, a strange thing
happens [...]: the glance by which the one seeks to perceive the other is itself expressive. By the
glance which reveals the other, one discloses himself. By the same act, in which the observer seeks
to know the observed, he surrenders himself to be understood by the observer. The eye cannot take
unless at the same time it gives. The eye of a person discloses his own soul when he seeks to
uncover that of another. What occurs in this direct mutual glance represents the most perfect
reciprocity in the entire field of human relationships.'18 [...]

Danielle Leenaerts // THE URBAN VIEWPOINT
//
LES YEUX DANS LES YEUX
18. SIMMEL (Georg), Sociologie des sens, Paris, Payot, 2013 (1907), p.84. //
Translated and adapted from Georg Simmel, Soziologie, pp. 646-51. (Leipzig: Duncker und Humblot, 1908)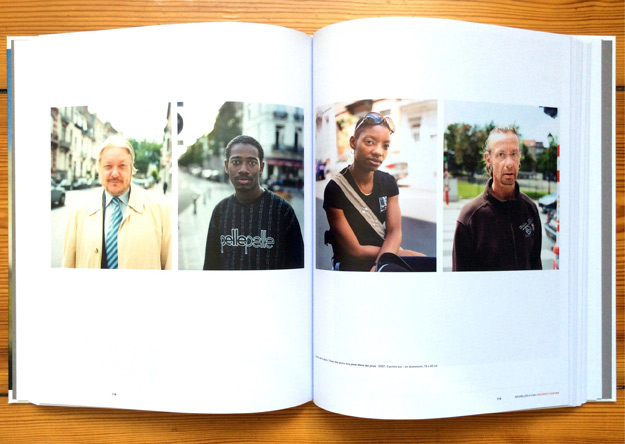 Centrale for Contemporary Arts
Brussels // 26.06.2014 - 28.09.2014 ( participation
)
Centre Wallonie-Bruxelles
Paris // 29 January - 24 April 2016 ( participation )
..........................................................................................................................................................................
<<< work
//
copyright © andreas weinand 2004 - 2023 : all rights reserved // impressum
<<< projects //
unauthorized copying or use of images is prohibited !