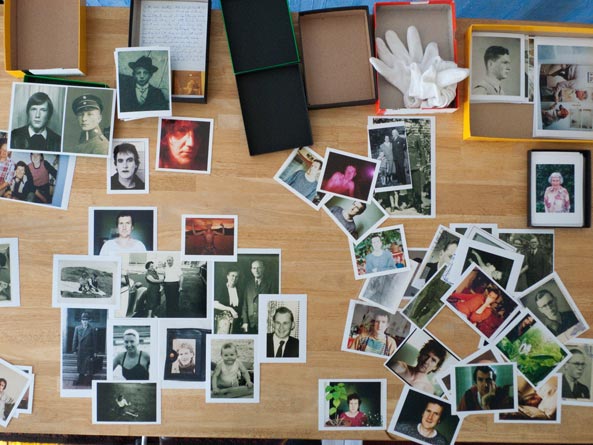 Straight Photography with a personal view
Since the early 80's I have developed my artistic documentary photography in tension
between commissioned and independent productions in the contexts of media
and art. My work is connected to the question of the individuality of a human being.
It explores the relationship between the individual presenting his / her personality
and the society to which he / she presents it.
Method of working
My photography primarily intends to translate an individual impulse on life into images.
Working with photography's ability to document, I transform views and impressions
which I perceive into single photographs that aim to reflect on universal human
experiences through a sequenced accumulation. The significance of each image is
the result of a long-term working process. During these periods of intensive artistic
research and reflection I make myself sensitive to the atmosphere characteristic of
each subject.
Sequence as IMAGE
The successive combination of single pictures reveals the understanding of the IMAGE
as a singular object within a sequenced, fragmented combination of photographs
conveying a more complex understanding of reality. The panoramic presentation
becomes the IMAGE.
About my photography
.
I
.
SEEING AND BELIEVING
My images have been exhibited at museums and galleries. In addition to my art work
I realize commissions in cooperation with institutions, companies and magazines.
You are interested to realize a commissioned project in cooperation with me, buy
images or book a
lecture
? Please feel free to
contact
me.
..............................................................................................................................................
<<< work
//
mobile version
// copyright © andreas weinand 2004 - 2023 : all rights reserved //
impressum
< /////////////////
unauthorized copying or use of images is prohibited !